News
---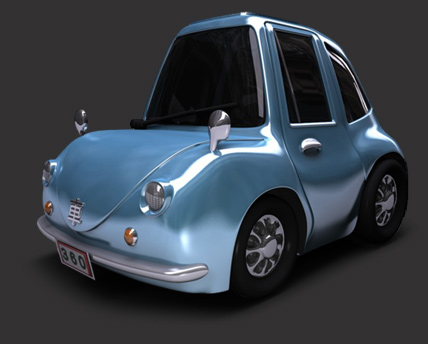 Release of Cheetah3D 4.2
19. Jun. 2007
Cheetah3D 4.2 has been released today. Version 4.2 is fully loaded with enhancements in the rendering tools. A physical sky light object, much improved antialiasing, physically correct area lights, faster and more accurate blurred reflections, gamma correction and a much improved irradiance cache to name just some. All together it will be much easier and faster to create stunning images. Especially the rendering of indoor scenes is now much easier.
But Cheetah3D 4.2 also offers enhancements in other areas. For example support for
3DConnexions Space Navigator
. The SpaceNavigator is a 3D input device with six degrees of freedom which makes the navigation in 3D space easier.
New features in Cheetah3D 4.2:
added 3DConnexion Space Navigator support
added sky light
added support for under- and oversampling (replaces super-sampling)
added bucket based rendering
added pixel filtering (gauss)
added gamma correction (new scenes will use default 1.8)
added orthographic projection rendering
added soft shadows to point light
added display of light geometry to point and area lights
added "clamp color" property to render settings to avoid aliases at super bright pixels
added color support to STL export (VisCam and Magic encoding)
add materials to more than one object at once
improved irradiance cache
increased blurred reflections performance and quality
increased soft shadow performance and quality (16 samples should be enough for most scenes)
increased ray-depth max. to 24
improved "edge" antialiasing mode (is default in new scenes)
physically correct area lights
fixed grey boarder bug when rendering scene with transparent background
much faster rendering job cancelation
various other bug fixes and optimizations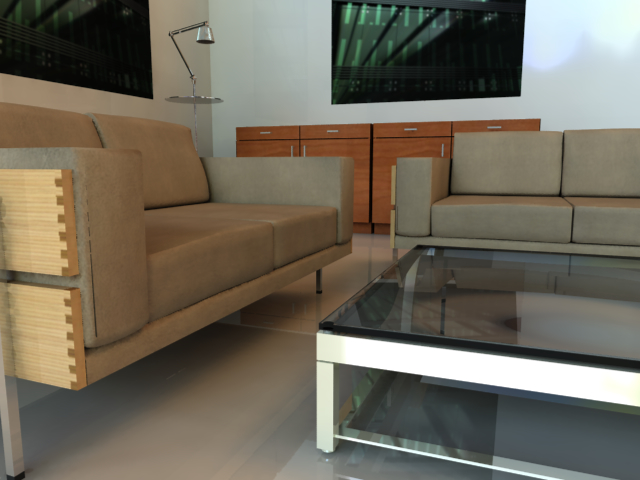 Indoor scene rendered with Cheetah3D 4.2
---
News list
22. Feb. 2018Release of Cheetah3D 7.2 - Adds HEVC, ProRes, IES Lights,…
7. Dec. 2017Release of Cheetah3D 7.1 - Adds polygon reduction, loft,…
4. Oct. 2017Release of Cheetah3D 7.0 - Biggest Upgrade ever
1. May. 2016Cheetah3D 7.0 - Early Adopters Beta Test
28. Sept. 2014Release of Cheetah3D 6.3.2
30. Jan. 2014Release of Cheetah3D 6.3.1
30. Dec. 2013Release of Cheetah3D 6.3
8. Apr. 2013Release of Cheetah3D 6.2.1
30. Jan. 2013Release of Cheetah3D 6.2 - Adds support for ABF unwrapping
18. Oct. 2012Release of Cheetah3D 6.1 - Adds support for Retina Display!!!
26. July. 2012Release of Cheetah3D 6.0.1
13. Apr. 2012Release of Cheetah3D 6.0 - Adds Bullet Physics
30. Aug. 2011Release of Cheetah3D 5.8
24. May. 2011Release of Cheetah3D 5.7
16. Nov. 2010Release of Cheetah3D 5.6
16. Jun. 2010Release of Cheetah3D 5.5 - Adds particle system
23. Feb. 2010Release of Cheetah3D 5.3 - 64-bit version
20. Jan. 2010Release of Cheetah3D 5.2
1. Dec. 2009Release of Cheetah3D 5.1
8. Oct. 2009Release of Cheetah3D 5.0
2. Sep. 2009Release of Cheetah3D 4.7 (Snow Leopard compatible!!!)
9. May. 2009Release of Cheetah3D 4.6.4
30. Dec. 2008Release of Cheetah3D 4.6.3
01. Dec. 20085th-Anniversary special offer
04. Nov. 20084th Cheetah3D-Contest
16. Sep. 2008Release of Cheetah3D 4.6.2
15. Jul. 2008Release of Cheetah3D 4.6.1
14. May. 2008Release of Cheetah3D 4.6 and "Cheetah3D for Beginners" video tutorials
13. Mar. 2008Release of Cheetah3D 4.5.1
12. Mar. 2008Release of Cheetah3D 4.5
24. Jan. 2008Buy Cheetah3D 4.x and get free update to Cheetah3D 5.0
9. Jan. 2008Release of Cheetah3D 4.4
26. Nov. 2007Release of Cheetah3D 4.3.1
26. Oct. 2007Release of Cheetah3D 4.3
19. Jun. 2007Release of Cheetah3D 4.2
18. Apr. 2007Release of Cheetah3D 4.1
23. Mar. 2007Release of Cheetah3D 4.0
03. Jan. 2007Release of Cheetah3D 3.6
05. Dec. 2006Buy Cheetah3D 3.x and get free update to Cheetah3D 4.0
06. Nov. 2006Cheetah3D wins "Commended" award at MacUser Awards 2006
26. Oct. 2006Release of Cheetah3D 3.5
26. Jul. 2006Release of Cheetah3D 3.4
14. Jun. 2006Release of Cheetah3D 3.3
09. May. 2006Release of Cheetah3D 3.2
01. Apr. 20062nd Cheetah3D-Contest
14. Mar. 2006Release of Cheetah3D 3.1
22. Feb. 2006Release of Cheetah3D 3.0
22. Feb. 2006New Cheetah3D logo and web site
22. Jan. 2006Release of Cheetah3D 2.6.1