I was thinking of a painting I did when I was about 14, of an abandoned pickup in a field, and a cool photo of a 51 Chevy pickup crossed my path, so I embarked on a new project to work on modeling. I couldn't find any straight profile images to work from, so for reference, I located a good one-piece STL model (a free download). Comparing it to the photos, the curves are pretty accurate.
My version is still very incomplete, but it is created entirely using Cheetah3D's shapes, distortion modifiers and as little polygon handwork as I can manage (no splines yet). I'm very happy with the body shapes (there are lots of perspective view photos available to check against ) The front fenders were pretty challenging to plot out (and the wheel wells haven't been cut out yet) but the vent on the side was murder (it's curved vertically but with different amounts of curvature as you move upward, the surface is curved horizontally from front to back, so the vents are vertically twisted and sheared to keep the blades straight and aligned).
I also spent a good while working on the rust texture on Sunday. I've kept many files, the work files (with the modifiers and such needed to distort the shapes are still in place), and two finish files with shapes converted to polygons and assembled in place. I also have one version using the rust textures and another using showroom textures.
Suggestions are welcome.
I have only a rough strategy of how to use particles to make the model appear to be lost in the tall grass ( I could photoshop it, but I want to get as close as possible to a complete 3D render first ). Cutting out the doors and hood will also be fun.
I really do love working with this program.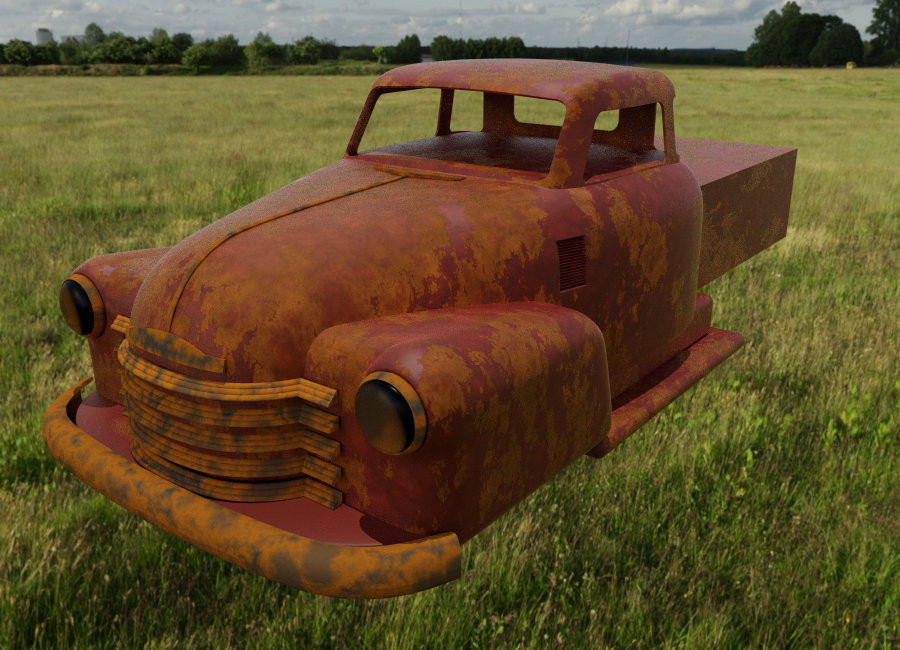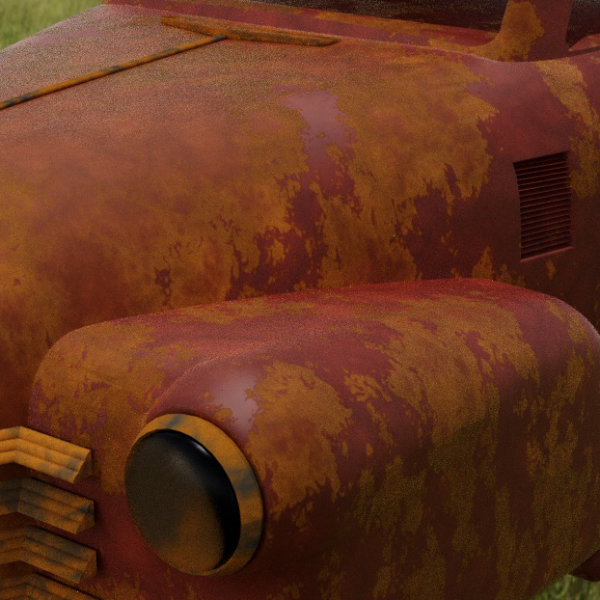 reference model: