Cooking up a Moon
With the recent posts and tutorials on heavenly bodies. I thought I'd add a tutorial that's a bit different.
This tutorial shows you how to cook up your own moon surface in your kitchen. By the end of this tutorial, you should have a rendered image that looks something like this: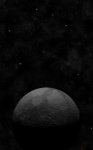 Part 1 - Cooking Pancakes
Cooking pancakes is a weekend tradition at home. With all the bubbles that form on the surface of the pancake as it cooks, I have often wondered how well this surface would work as a bump map.
In this tutorial, we will be cooking some pancakes, scanning them, creating a bump map, and applying the bump map to a sphere.
Enjoy!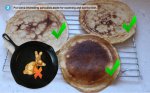 I prefer eating mine with lemon and sugar, but you may prefer maple syrup.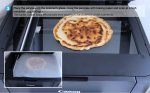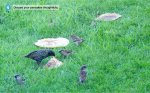 Part 2 to follow...