Object Array.js
this is a Polygon script. actually it doesn't make any polygons, but it makes target property ( must be folder object contains any object that has 'position' property) aligned by certain types ( line, grid, ring, and spline ). it works as like Array or Ring Modifier for lights or cameras.
I tested with v.4.3.1, but I think it also works for 3.6.x.
[updated] spline option added. use target property (must be folder object) instead of child objects.
download ->
http://www.tres-graficos.jp/blog/files/article.php?id=33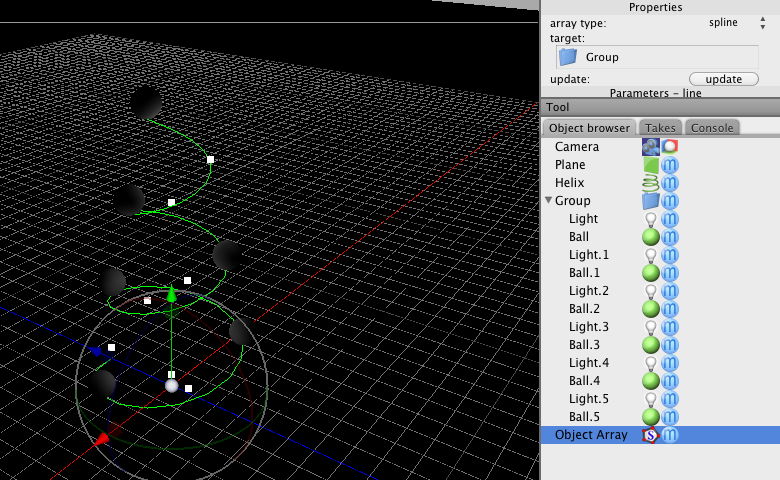 tg_jp, Hiroto
Last edited: