Here are the steps to make a VR 360 degree video with Cheetah3D and upload it to YouTube. From YouTube you can view the video in a VR headset or in a browser with controls that let you look in any direction.
1) Create your content
Create your scene as an animation.
• Set the camera type to Panorama.
• Set the render frame size to 8192 x 4096 (you can use a smaller frame size but it may be blurrier)
• Use 30 fps for the animation (default)
• Save the movie.
2) Prepare for upload
• Edit your 360 movie to add sound etc. using Apple Motion or other movie editing software that has a 360 degree mode (optional)
• Download Google's metadata injection tool from a link on this page
https://support.google.com/youtube/answer/6178631?hl=en&ref_topic=9257783
• Open your movie with the tool, select spherical 360, then click the inject button to save the new video. The metadata is required for YouTube to recognize your video as a VR 360 degree video.
3) Upload your video to YouTube. It may take as long as 48 hours for the higher resolution versions of the movie to be available on YouTube.
4) View the movie in YouTube
• If you have a Playstation VR headset download the YouTube app on the PS4. Turn on the PSVR headset. When you run the YouTube app choose VR mode. Search for and play the movie. The VR effect is amazing if you are new to VR like me.
• You can watch the VR video in a regular browser on your Mac or PC. Dragging the cursor in the movie lets you look in any direction even when the video is paused.
Here is an example I created (movie below the image).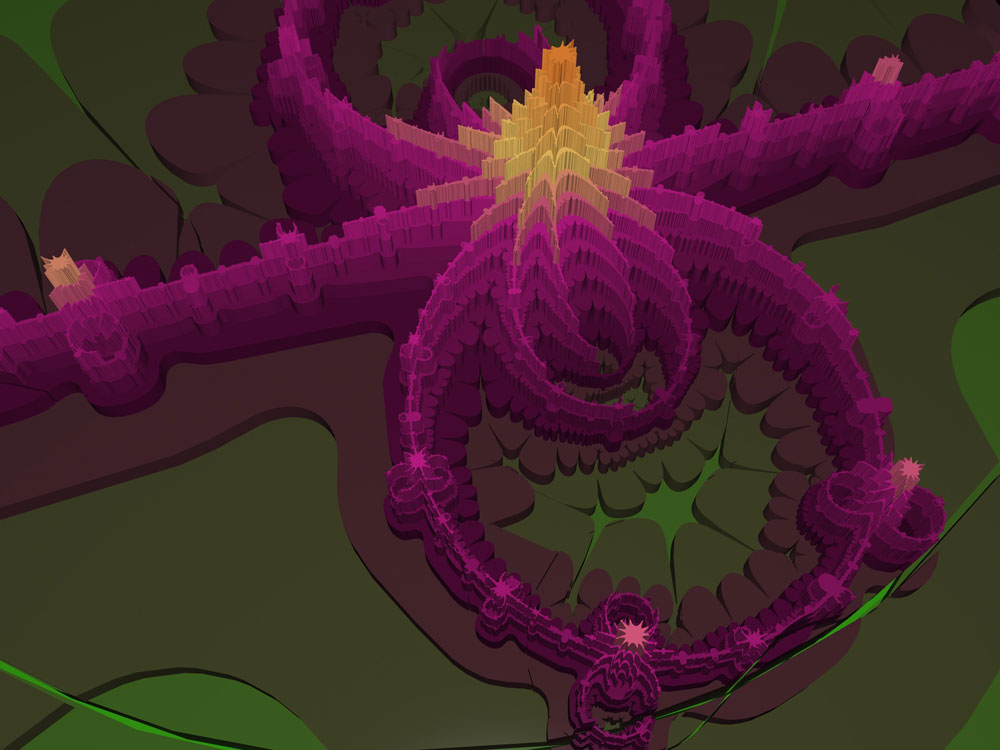 I imported a 3D model of a fractal I created with my free fractal program Fracton (
http://www.fracton.org
). Then I added a circle spline object which was used to fly the camera around the scene. On the PS4 you can search for Chebyshev 3D Fractal in the YouTube app. On a Mac or PC you can view the embedded movie below. Click the full screen icon for a larger view.
Last edited: